---
ABOUT THE AUTHOR
---
Thanks for stopping by. My name is Sanela Ramic Jurich.
"My role in society, or any artist's or poet's role, is to try and express what we all feel. Not to tell people how to feel. Not as a preacher, not as a leader, but as a reflection of us all." -John Lennon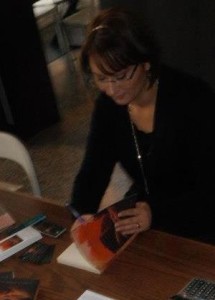 I was an only child, born on August 26, 1976 in Prijedor, Bosnia and Herzegovina. I loved my home, family and friends. Just like everyone else, I always imagined what my future would look like when I grew up, but the events that occurred when I was fifteen/sixteen were never in my life-plans and they completely changed the course of my life.
Even though experiencing war was the worst experience of all, I did, however, learn one lesson – never to plan too far into the future, for tomorrow is not promised.
Although, the war in Bosnia destroyed so many lives, for some reason, it spared mine… I moved to the United States of America on August 10, 1993 – 16 days before my seventeenth birthday with the help of my two aunts, Nefira and Hida. When I landed in this beautiful country, I spoke not one word of English. At seventeen, I had to learn everything—I thought I already knew—all over again. I, not only had to learn a new language, but new customs and rules too. However, it didn't take long for me to get used to the people here and to call Chicago "my home". I was amazed at how friendly and big-hearted American people were and their friendliness and willingness to help made it easier for me to learn.
At twenty two years old, I met the love of my life, my husband Todd, and we were married within a year. Todd was everything I wished for. His physical appearance was what attracted me at first. He always seemed so confident – like he owned the world.  Shortly after, I realized his personality was also the type I was praying for. Todd is a Chicago native. His family is so mixed up, that he calls himself a "mutt". What I love about him is the fact that he is so proud to be an American. Every time someone asks what his nationality is, his answer is always: "I'm an American first…"
Two years after we were married we had our first son, Denny, and five years after that, we had another son, Devin. My life became so full and busy. I had a full-time job, two children, a husband, and our families, but even though it seemed I had it all, I always felt like something was missing. My life didn't seem complete, like I was waiting for something else to happen. I now know it was the untold story that was always in the back of my mind, trying to break free.
Being busy surely helped forget some things that were buried deep inside me— some horrible things my eyes had witnessed in Bosnia back in 1992—but even being busy couldn't replace the pain of missing those that were not as lucky as I was. The ones whose faces I can still see in my mind's eye so clearly. This amazing story was simmering inside me since I had moved to the United States. It needed to come out and to be told. However, not being able to speak, read, or write English, postponed it for almost two decades. I was never much of a talker. Always shy and quiet, so writing was the only way I could get it out. It was always sort of a therapy for me, my own secret way of letting it all out.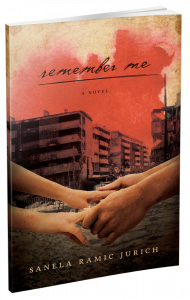 Remember Me was written for all those who died in Bosnia for no other reason than the fact that they were not Serbs.
The story started getting out of my head and into my computer one day in July of 2009. That particular day was just the same as others. I had my routine—got up early and ready for work, I put my two boys into the car and drove them over to my mother's who, then, drove my older son to school and took care of my younger one while I worked. After I dropped them off and proceeded driving to work, I couldn't shake  something that my mother had said to me. It was nothing really, just her usual—and in her eyes small—critique on what my children were wearing that day. That small remark triggered something that was developing inside me for seventeen years and before I knew it, the character of Selma's mother, Sabina was born. That one, "innocent" comment grew into a web of events in my head.
Although—as a Senior Secretary for a Public Relations department in one of Chicago's largest health care systems—I had a million things to do, I hid in my office that day, vigorously typing away a plot for Remember Me. Unwillingly, I eventually answered some calls and finished my work for the day, but I couldn't get home fast enough to do my usual necessities and to put the kids to bed, so that I could sit down at the computer and write—something I typically did when I needed to vent. This time though, it was different. I had a story to tell. I invented my plot during the day and I wrote it out late at night when the house was quiet.
It took me about six months to finish it, a few months to get a publishing contract, and then another year to complete the production. But it was definitely worth the wait. My biggest goal is finally fulfilled and I can now breathe the air of freedom with a clear conscience—I didn't forget…
I know that as long as my book is out there—and books are forever—what happened in Prijedor is not going to be forgotten, and to me, that fact, is the biggest accomplishment of my life.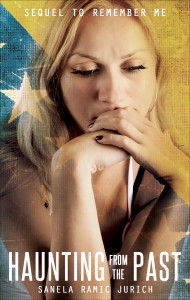 What inspired Haunting from the Past, Sequel to Remember Me:
One day when I was visiting my home town Prijedor in Bosnia, about twenty years or so after I was forced out, an old friend of my father's, a Serb soldier, came to visit. He desperately wanted to stopover and talk with my father. I found this odd because back in '92 he joined the Serb Army and was sent to war zones all over Bosnia and Croatia. Before the war, this man was a teacher in one of the high schools in Prijedor.
He sat down, and over coffee, little by little, he told us his own memories of war. I was stunned at his honesty. He felt so guilty about everything that had happened, but according to him, he had no choice but to enlist in the army. It was either that or death. His nightmare had started one day in 1992 when the head of his unit had ordered him to kill one of his old students—a Bosniak Muslim. It was incomprehensible to him. He tried everything to get out of it, but in the end, he had to do it.
He said that he'd tried so hard to get out of the army—faking mental illness, anything to get out—but nothing worked. And now, two decades later, he's forced to live with his nightmares.
His confessions shook me so much. I couldn't sleep, couldn't eat. I was literally sick the whole month I was there. I'm still not sure why he wanted to confess to us, my parents and me, but it gave me an idea to write this book. Since I believe that I survived the horrors of the war so that I could give those who lost their voice a chance to tell their stories, I thought, why not compile all those memories and put them into an easy to read and understand novel?  Maybe some day our children's children will read a story about Bosnia and how it was destroyed. Perhaps they will be the ones to finally understand and get the answer to a question I've been searching for for the past two decades: Why?
A Voice for the Voiceless – Deep and Honest; a Five Star Book Review by Author Gregory S. Lamb
`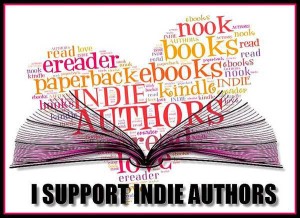 Add me on Goodreads!


________________________________________________________________________________________________________
Her books are published through Tate Publishing, a mainline publishing house dedicated to working with aspiring authors and giving their books their best chance in the marketplace.
"Ms. Jurich is a master story teller with a historically important background that must be read in its entirety to be appreciated – Don't worry, once she's introduced, you'll hang on every word." – iSTAR

.
Sanela's debut novel, Remember Me, has received a 5 out of 5 star rating from Readers' Favorite. Click here for a full review.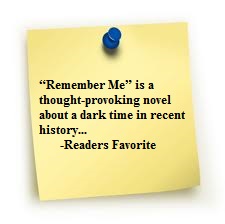 Website hosted by HostGator.