Haunting from the Past – Second Edition
Sequel to Remember Me 
---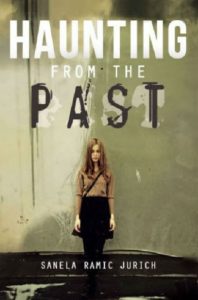 As Selma tries to move on and recover from the horrible experience she had went through while living in Bosnia in 1992—where she and her parents had found themselves targets of the Bosnian war and where Selma had lost nearly all those she loved, was abused by those whom she once trusted, and had witnessed prejudice at its ugliest—the hell from which, she thought, she had finally escaped, found her in America and started haunting her again, reminding her that there was unfinished business some place else.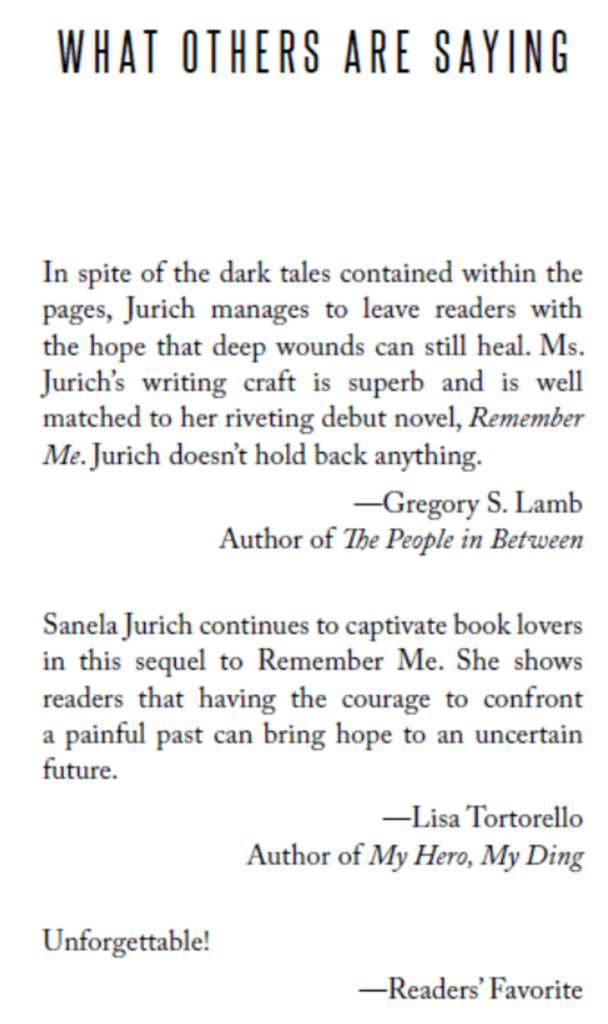 Selma is a respected business woman, living in Chicago with the love of her life and their son. From the outside, it looks as if she finally has it all; career and family many people could only wish for. She thinks she is the luckiest person on the planet who had survived and escaped hell. One day she receives a phone call that forces her to go back to the place she had left behind almost two decades before. She had promised never to go back there, but now, she finds herself in a desperate situation from which there is no way out. She goes back to face her demons once again.
Will this trip finally, push Selma over the edge and be the end of her? Who knows, it might even help her get some kind of conclusion. Follow Selma's journey back to the past through despair, hatred, love, hope, and peace in author Sanela Jurich's Haunting from the Past.
Experience the brutality of the Bosnian Genocide and understand the courage it takes to face your attackers and relive the pain in the name of justice.
Get your copy now at Amazon.
This title is available for free with Kindle Unlimited ($2.99 to buy)
---

---
From the Author
When I was fifteen years old, my whole life changed in a blink of an eye. The world I saw through my fifteen-year-old eyes was not innocent and pretty. It was filled with death, sadness, and hatred.
About the Author
Sanela Ramic Jurich is an author and a public speaker. Born in Prijedor, Bosnia in 1976, she was fifteen years old when the war first started. Her books, Remember Me and Haunting from the Past were based on her own memories of that war. She now lives in Chicago with her husband and two sons.